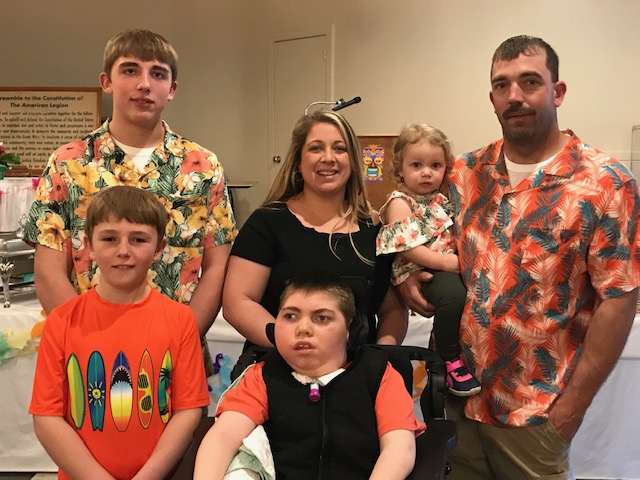 Habitat for Humanity, a Christian, non-profit organization, partners with people in the community to help them build or improve a place they can call home.  Habitat's "Partner Family" helps build their home alongside volunteers.   Habitat homeowners achieve the strength, stability and independence they need to build a better life for their families.  Building homes helps generations and also the community. 
Materials are purchased locally and skills are taught to volunteers.  Habitat helps a person give back to the community.  It is a "hand up" not a "hand out."   The family agrees to put many hours of "sweat equity" into the building and construction or help needed in other ways.  The home is built with many volunteer hours and monetary donations and materials.  The family pays low, affordable, monthly payments to cover Habitat's operating expenses and helps to start another home for the next family.  The family Habitat has chosen is a family of six.  Both parents work.  They have four children ranging from the ages 17 months to 14 years old.  Landon, age 10 has been disabled since birth and requires total assistance in activities of daily living.  They are presently living in a two bedroom, one bath home that is not disability accessible. 
Crystal says, "Having a home where the family will have more room, and a fully disabled accessible home is an opportunity that we are truly grateful for. Even though both of us are working, it is still hard to get ahead. We pay rent and by the time the bills are paid and the children have what they need, there is not a lot of money left over at the end of each month. It is very hard taking care of four children, one being disabled, in a two bedroom, one bath home."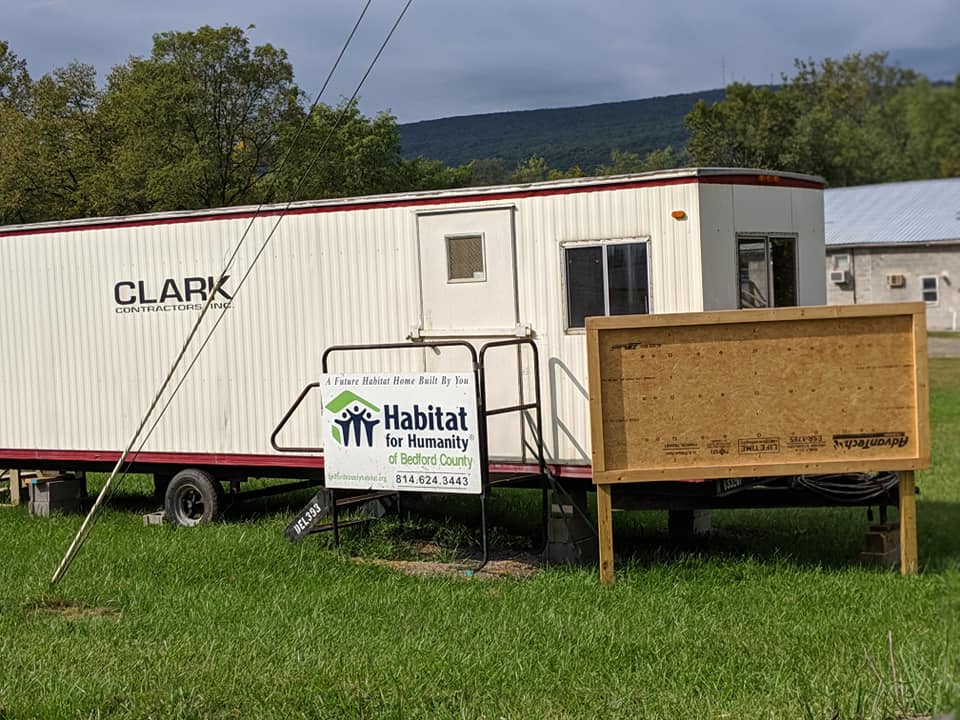 Habitat for Humanity of Bedford County PA plans to break ground spring of 2020. Completion will depend on the amount of volunteers that are able to assist, the funding and other donations. Clark Contractors Inc. is assisting with numerous projects to assist Habitat with the planning and construction of this home. Habitat is looking for volunteers for the upcoming build, monetary donations, help with providing meals to the construction volunteers and construction materials. A ground breaking ceremony is scheduled for Saturday, July 27th, 2019 at 2 PM at the building site located on the corner of Auction Drive and Industrial Drive, Bedford PA. The public is invited to attend and refreshments will be served.
For volunteer information, to make a donation or for additional information, please contact Habitat Executive Director, Brenda Bomblosky at 814-979-6351 or email at [email protected]